Forklift Training Courses
PLT Training Ltd – Your Premier Choice for Forklift Training, Birmingham, Wolverhampton, and West Midlands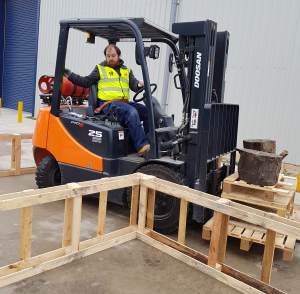 At PLT Training Ltd, we take pride in offering RTITB accredited forklift training to individuals aspiring to advance their careers as forklift operators and obtain the coveted forklift licence. Our commitment to excellence and safety sets us apart in the industry.
We offer courses in all types of forklift trucks including the popular Counter Balance Forklift Training, and Reach Truck Training. Those interested in becoming an instructor we also offer our RTITB Forklift Instructor Course.
Use our helpful filter to get to the right forklift course for your requirements. Choose the courses RTITB code, the level and the venue for your training course to filter our selection to the right course for you. If you are unsure which course to book,call us on 01902 862 777 and our helpful staff will be more than willing to guide you.
PLT Training offer both in house and accredited onsite forklift training courses. All our training instructors are registered RTITB instructors, ensuring our forklift training courses are delivered to the highest standard.
Our Forklift Truck Training Center:
Located in Showell Road, Wolverhampton, West Midlands, our fully approved and accredited training center provides the ideal environment for comprehensive forklift truck training. Our top-notch facility is equipped to deliver the highest standard of instruction and hands-on experience. We are ideally placed and easy to get to for forklift training in Birmingham, and across the West Midlands.
Onsite Forklift Training Solutions: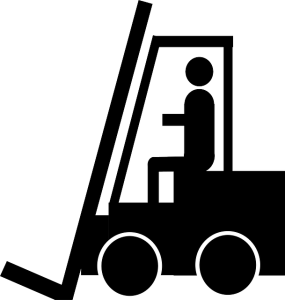 For companies seeking the convenience of onsite forklift truck training, we've got you covered. Our expert trainers can conduct training sessions at your premises, ensuring your employees receive quality instruction without the need to leave your workplace. You will need to have a suitable forklift and training area for us to be able to deliver the training. Contact us for more information or with any questions you may have: 01902 862 777
Nationwide Reach for Forklift Truck Training:
PLT Training Ltd is not confined to a single location. We proudly offer our services nationwide, delivering workplace forklift training wherever you need it. Our team is ready to travel to your site, ensuring accessibility to our training expertise no matter where you're located. Call us to discuss your location and requirements and we can put together a bespoke training course, starting with a free, no obligation quote.
Competitive Training Pricing:
We understand the importance of affordability. That's why we provide competitive pricing options, making a high-quality forklift course accessible to all.
Flexible Scheduling:
At PLT Training Ltd, we prioritise your needs. Our flexible working hours are designed to accommodate your schedule, allowing us to work around your timings. Your convenience and satisfaction are our top priorities.
Contact Us Today
Join us at PLT Training Ltd and embark on a journey towards a successful forklift operator career. Our accredited training, commitment to safety, and dedication to your success make us the premier choice for forklift courses. Contact us today to take the first step towards obtaining your forklift licence and securing a brighter future in the industry. 01902 862 777
Display 20 Products per page