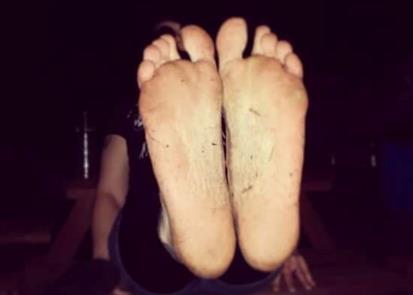 PLT Trainer Steve Price and his wife Angie hauled themselves over 1000C hot coals for the Little Heroes Charity last week and as promised, Steve duly wore the mankini.
There was a slight chill in the air but that soon disappeared with the Firewalk flames chasing after at the scantily clad Steve as he made his way across, with the large gathered crowd cheering everyone on. The 6 fundraisers who took part in the challenge, managed to cross the coals a total of six times each, which we think deserves a massive round of applause! Of course Steve, Angie and the other participants had been well versed in the safety do's and don'ts for the Firewalk beforehand, so there weren't any mishaps on the night.
Angie described the feeling as, "being much like a jacket potato, when you handle one you tend to pass it from hand to hand. The crispy shell stops you getting burnt but the fluffiness underneath is hot, hot, hot!"
Steve and Angie both smashed their fundraising targets and between the two of them raised over £700, which I'm sure Little Heroes will be incredibly grateful for their fabulous donation.
For those of you who would like to see Steve (mankini included) and Angie in action, check out the video and well done to everyone who took part on the night!