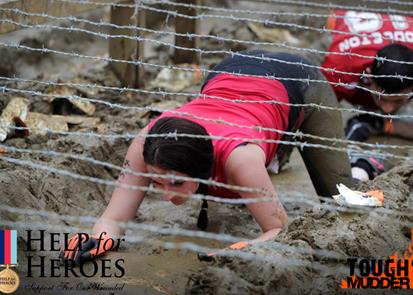 Lorne McCallum, PLT Training Admin and Finance Assistant, has always been a very active fundraiser for a number of charities.
In 2014, Lorne took part in Tough Mudder on behalf of the Birmingham Children's Hospital Oncology ward and because the mud, ice, mud, water, weird and wonderful obstacles and more mud wasn't enough, she has decided to do it all over again this year with a few extra treats added in…..tear gas and fire!
As a "gentle" warm up to Tough Mudder, Lorne will be climbing Snowdon in May, raising funds for the Air Ambulance Midlands.
If you would like to read more about the Tough Mudder challenge and support Lorne with her amazing efforts, click here for her JustGiving page
Everyone at PLT Training would like to wish the very best to Lorne and will make sure there are lots of tea and cake on her return to the office!